Here at Beach Bulldogges we are striving to produce only the finest
Olde English Bulldogges.
We are not breeding for size, but for looks, health & temperament.
We like our Bulldogges Very Bully.

This is not what we do for a living,we are just big dog lovers.Our dogs are what we love to do.



About Us:
As a teenager we had an English Bulldog. He was awesome, but after about 2 years of age he started to have major medical problems. Thats all we did was take care of him until he died at 3, costing my parents thousands of dollars. When my kids started talking about getting a dog, I wanted another Bulldog. Thats when I found the Olde English Bulldogges.
Well to make a long story short, these dogs are awesome too!! They are so funny, but the best part NO HEALTH PROBLEMS. We love these dogs so much we started breeding them. To help this breed stay the way they are beautiful & healthy.



We were featured in the Bully Journal.To get your copy click on the Journal
These Bulldogges take care of you,
you don't take care of them.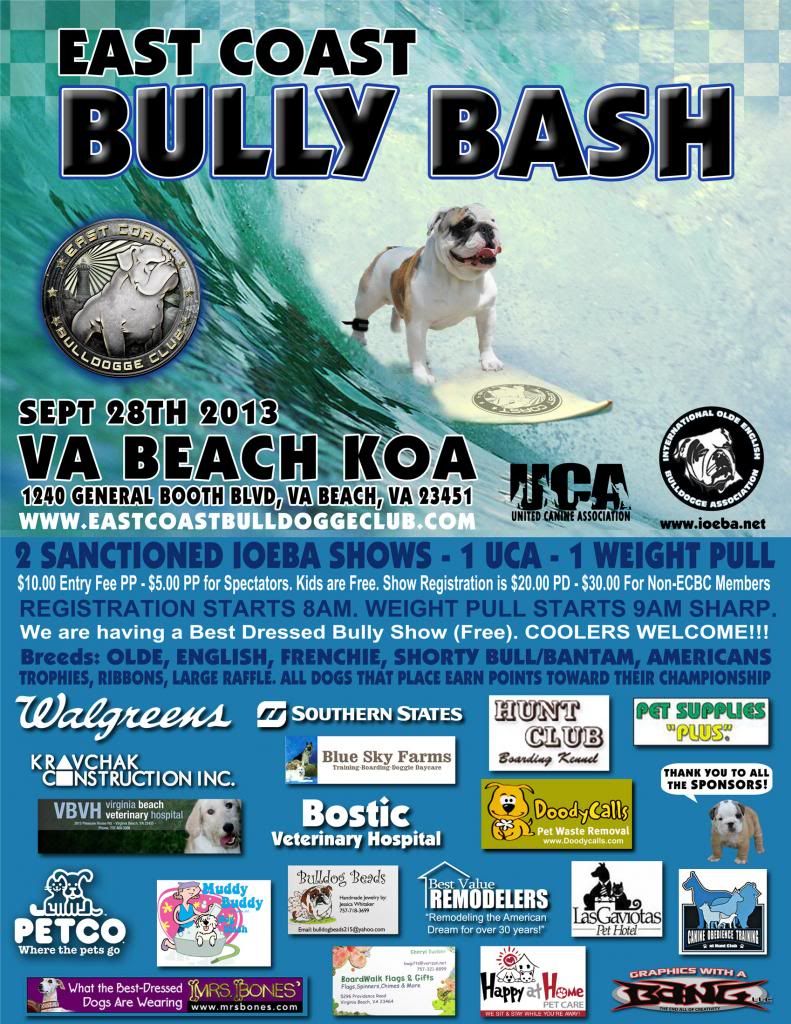 All of our Dogs and Puppies are IOEBA Registered